PEOPLE AT APDI
At APDI we see our greatest resource as our People. Great emphasis is placed on teamwork. Everyone is encouraged to fully participate in the Company's commercial success. Employee participation in both formal and informal meetings is highly valued by Senior Management. During new product introduction, employee participation in Process methodologies, FMEA's etc. is key to developing a processes that is capable and committed to by all concerned. Once in production Kaizen, 5C's and Seven wastes process are regularly used to identify and implement process improvements, leading to increased productivity and product performance.
Our employees support our core business via process reviews, and by participating in formal systems and process audits, conducted to ISO and CRS standards. Health & Safety is also seen as the responsibility of all, both in terms of regular audits and awareness. As a result our Health & Safety record is second to none, with well trained first aiders & fire wardens in both production and administrative areas.
Personal development is encouraged at APDI. Employees are multi skilled in their daily tasks and take full responsibility for product remanufacturing from Receipt to Despatch. Personal development via NVQ's are also supported by the Company, should individuals wish to develop their personal skills and qualifications. Within the business annual assessments are conducted and training needs identified, keeping each and every employee up to speed with latest requirements and technologies affecting the business.
Employee satisfaction is also seen as key to a settled and motivated work force. Regular employee satisfaction surveys are conducted with actions identified. All employees benefit from inclusion in a profit sharing scheme and regular social events are organised both by management and the staff. As a result APDI is seen by all as a very close community, with most of our employees having been with us for many years, in some cases since the Company was originally formed.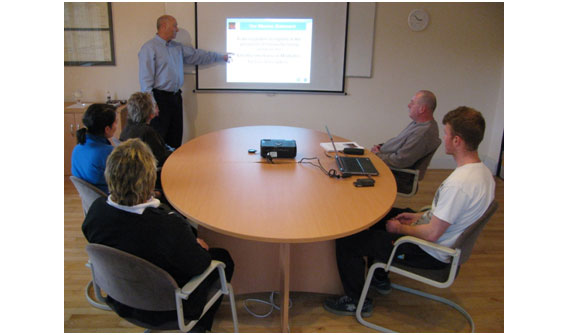 Our Mission and Principles
of Remanufacturing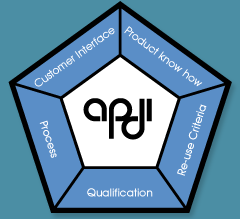 Our Mission is to be regarded as experts in the re-manufacture of electro-mechanical modules/ assemblies. Click a segment for more details.
Learn the module application and customer expectations. Understand the module design and component functionality.
Learn the failure modes- Critical to know the reman process will capture all failure causes. Develop re-use criteria for all components.
Ensure capability of new materials. OE materials/components preferred. Rigorous field trials. In-house testing to ensure functionality and life.
Understand assembly requirements and settings- dedicated tooling and fixtures to provide capability. Fully trained workforce participating in the development of the process and FMEA's. Robust final inspection. 100% machine test often used. Continual improvement as process matures. Build team involvement.
Work closely with customers' & supply chain from design through manufacture to field support specialists.
The Circular Economy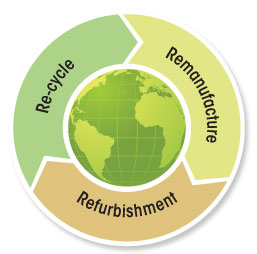 APD have been at the forefront of the re-use/recycling industry, saving over 100,000 tonnes of landfill in the past 10 years.