Benefits
Financial
40-60% savings against new material purchase prices.
Reduced waste stream disposal costs
Data mining providing continual evaluation of new buy product failure modes and performance, enabling design robustness changes to be made.
Reduced supply chain Duty, Freight and Insurance costs compared to Far East supplies
Flexibility
Short lead time orderbook opportunity, compared to Far East supply lines
Opportunity to increase orderbook to meet unexpected demand
Dual sourcing enables Support to cover new buy quality / delivery fluctuations
Variable product specifications to suit need at both full product and assembly level
Machine Dust off
Sub assembly
Remanufacture
Repair
Environmental
Protection of natural resources
Reduced invasive mining activities
Reduced landfill
Reduced energy consumption
APD Resource investment
Technical Investigations/used module failure analysis.
Process generation
Performance/Product approvals &testing
Materials Sourcing and controls
Direct from O.E. suppliers
Re sourcing to alternative sources (Fully approved by customers)
Reverse Supply Chain management
Work with customers
existing distribution partners to establish efficient return stream
Develop new partnerships to establish efficient return stream
Monitor return stream rates to enable efficiency improvements to be identified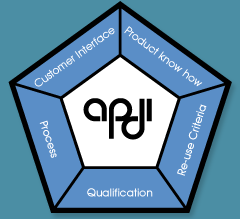 Our Mission is to be regarded as experts in the re-manufacture of electro-mechanical modules/ assemblies. Click a segment for more details.
Learn the module application and customer expectations. Understand the module design and component functionality.
Learn the failure modes- Critical to know the reman process will capture all failure causes. Develop re-use criteria for all components.
Ensure capability of new materials. OE materials/components preferred. Rigorous field trials. In-house testing to ensure functionality and life.
Understand assembly requirements and settings- dedicated tooling and fixtures to provide capability. Fully trained workforce participating in the development of the process and FMEA's. Robust final inspection. 100% machine test often used. Continual improvement as process matures. Build team involvement.
Work closely with customers' & supply chain from design through manufacture to field support specialists.
The Circular Economy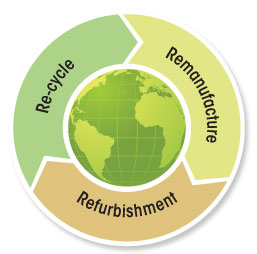 APD have been at the forefront of the re-use/recycling industry, saving over 100,000 tonnes of landfill in the past 10 years.